Progressive Grocer Magazine Spotlights The RecorGroup
In July 2021, Progressive Grocer magazine published and Albertson's Companies focused edition following Albertson's announcement on a significant merchandising model change. The publications Q&A takes a look at how The RecorGroup is positioned to win in this new way of doing business with the nation's 3rd largest grocery retailer.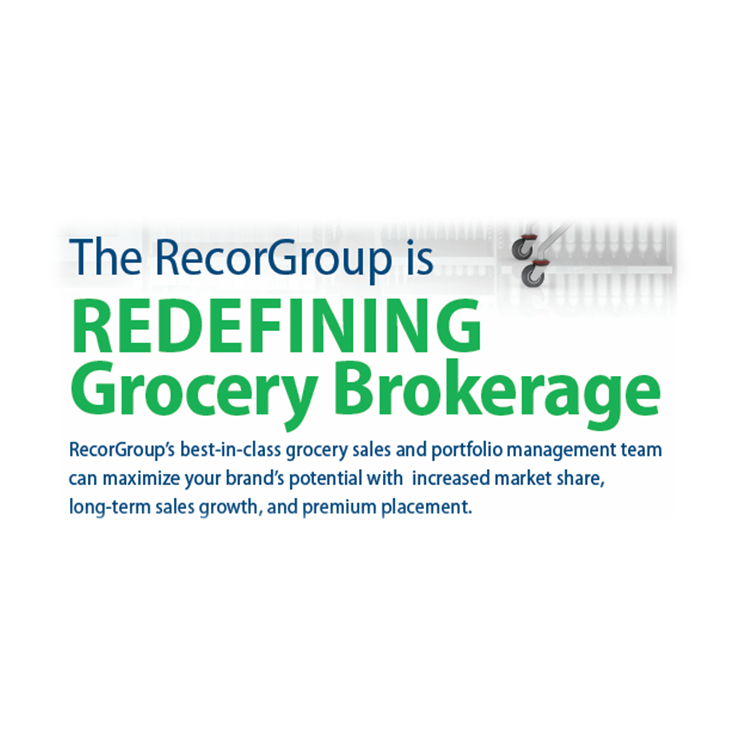 "Superior Analytics + Winning Drive + Unwavering Entrepreneurship = Recor's formula for CPG rocket fuel"
In just over 6 years, RecorGroup has built a reputation as the leading customer-focused, data- and insights-driven boutique broker in the Northwest, specializing in The Albertsons Companies and WinCo Foods. Progressive Grocer spoke with Managing Partner Jon Bunten to learn how the company is breaking away from the tired old brokerage model to deliver exceptional results for CPG companies. Progressive Grocer: Why did you start a brokerage in 2014 when so many companies were already in that space? Jon Bunten: We wanted to redefine brokerage. Most legacy brokers have forgotten what it is all about. We threw out the old model and built a new one, focused on doing what's right for our clients, being the absolute customer experts and arming our teams with tools and knowledge to be entrepreneurs and drive meaningful sales. We are an extension of our sales partners' teams, which means sharing the drive, the vision and fighting for their success every day, even when it's hard. Progressive Grocer: I've seen references to "The Recor Way." What does that mean? JB: It's our core values in action. The first of those, "Service to our clients," boils down to, "We do what we say we'll do." It's simple, but it's hard for most companies to execute. We believe success comes from doing little things right — working hard, fixing problems quickly and being hungry to learn and win. And winning is what we all ultimately want, right? PG: Analytics is becoming essential in grocery retailing. How does that impact what you're doing? JB: In this rapidly evolving industry, every manufacturer knows that making good use of data analytics is becoming increasingly important. Because the future of sales is insight- and relationship- driven, we continue to invest in our analytics team and train our business managers to better understand these insights and how to best utilize them. This allows us to leverage new technology and provide more actionable insights quickly, which is an almost paralyzing task for mid-size manufacturers but key to success. Other brokers hand clients a presentation or simple spreadsheet without much of an analytics component. This outdated approach will not lead to success. We take an insights-first approach to presentations, but we train with our business managers and sales teams to understand the insights and how to properly leverage them. Our analytics professionals often attend sales calls to create a unified front. Our team is analyzing multiple sources to understand shoppers, their purchases, and what will create loyalty; these are the types of compelling selling stories that lead to meaningful sales. PG: Do you have an example of a client success to share? JB: In 2018, RecorGroup started representing Guittard Chocolate Company, which has been making delicious baking, eating and drinking chocolate for professionals and home cooks alike for over 150 years. By focusing on distribution and brand performance, we helped more than double Guittard's business at Albertsons in two years — that included a 158% increase in distribution and a 119% increase in dollar sales.. FOR MORE INFORMATION: 208-947-7750 | info@recorgroup.com